BUS019: Connected remix Pack EP
Original Artist:Manu Ferrantini
Remix Artist: Elmute / Breger / P-Brane
Genre: Techouse / Techno / Minimal
Cat. no.: BUS019
Format: Digital
Release Date: August the 9th, 2014

GROOVE and GROOSE, two words, three names, three remix produced for Bus records from
an amazing track originally made by French Goa based most demanded acclaimed and spicy dj
producer Manu Ferrantini.
For the first remix we choose Elmute, very successful recently with remixes and originals
released on his own imprint ODN rec and on other labels he offer a radical progressive trance
version, keeping the original rock vibe of the vocals and guitar riff from the original and adding
his unique touch, as dancefloor burner for prog lovers.
Second edit we got Breger, very talented german techno producer that offer a darker tech vision,
swapping vocals and guitar with deep groovy bassline and a hypnotising throbbing vibe. For his
first release on Bus he smash it with a bold and smart remix.
On third remix duty we got P-Brane, French parisian minimal techno producer, he decided to
glue his own personal recognisable touch of shuffle percussive rhythms while keeping the rocky
vibe, a very nice cooked minimal funky dish served with an amazing french inspired sauce.
For promo, booking, licensing : contact@bus-records.com
Bus records N4 Ménainville 28200 Lutz en dunois France
www.bus-records.com
Mastered by Préférence Mastering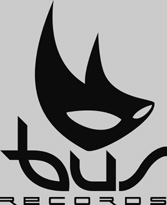 www.bus-records.com
myspace.com/busrecords