BUS018:Submarinara
Original Artist: Blacker
Remix Artist:ElMute, Ultimate Breakers,
Ben Blash & Radikal Sound'boy, Daniel Constantine
Genre:Techhouse/Deephouse
Techno/Detroit Techno
Cat. no.: BUS018
Format: Digital
Release Date: April 2013

Bus Records are proud to present BLACKER (aka Eegor) and his debut EP release 'Submarinara'.
Remix duties have been allocated to 4 very different artists, to make this one a very genre diverse 5 track EP, and we are sure that there is something in there for everyone!
BLACKER's original takes us deep into submariner territory, with a deep consistent bass groove accompanied by a spoken word & watery sfx, telling a story as it progresses. Daniel Constantine (Australia), winner of a recent remix competition on Audio Esperanto Records (Spain), delivers a very Detroit techno inspired rendition of the original, whilst the Ultimate Breakers (France) crank it up a notch with a very solid tech house version using a slightly altered bassline and some awesome drum fills to really 'feel the funk'.
We then move to another side of the EDM spectrum with a festival sized genre bending remix from a duo by the name of Ben Blash & Radikal Sound'boy (France), one of which produces techno and the other, dubstep/breaks. And to complete the marinara, the added ingredient of ElMute (France), who has cooked up a remix that has a very uplifting techno/progressive feel to it. All said and done, this perfectly rounds off a quality diverse EP, made to be played in any situation!
Daniel Constantine
Daniel Constantine (Australia) is commonly known in the underground Adelaide music scene, as a local hero who rose to popularity in the mid 90's. His heart for music modelled on a solid framework heavily influenced by the innovators of the Detroit movement: Belleville Three, Mills, Hood, Craig, UR, Plus 8, weaved together with sprinklings of UK sound experimentalists : Plaid, Autechre and Aphex Twin to name a few.
Ultimate Breakers
Ultimate Breakers (France) arose from the meeting of Seb Sanchez and Oris D in the terrace of a famous Parisian "café". Both Dj's spawning from different electronic music genres, decided to merge their experiences through a common project, and thus the techhouse project 'Ultimate Breakers' were born.
Ben Blash & Radikal Sound'boy
Ben Blash & Radikal Sound'boy (France) are two artists creating electronic music between two genres : Ben Blash's progressive-house and Radikal Sound'boy's breakbeat & dubstep. Their working methods compliment each other to make a new style they call "fourrette", a mix of all their own influences that sounds like techno, minimal, progressive, house, dirty, electro and breakbeat.
ElMute
ElMute has been attracted to Electronic Music since childhood, and is a founder member of the association "ODN Les Oiseaux de Nuit" (2005). As a DJ, ElMute plays a combination of techno and psy-trance, and in 2008, the discovery of the groovy rhythmics and the enveloping bass lines of Progressive Techno Music constituted a trigger point. The first tracks ElMute produced are highly inspired by this music.
For promo, booking, licensing : contact@bus-records.com
Bus records N4 Ménainville 28200 Lutz en dunois France
www.bus-records.com
Mastered by Préférence Mastering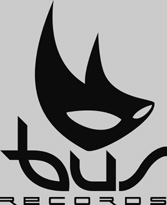 www.bus-records.com
myspace.com/busrecords