BUS017:Detach EP
Original Artist: Pierre Delort + Remy Maurin
Remix Artist: D-sens
Genre: Techno
Cat. no.: BUS017
Format: Digital
Release Date: November 20 2012

Bio:
Pierre Delort and Remy Maurin started working together in 2004.
They had both been producing trance music on their own for a moment, and the result of their common work was immediate.
Their common project, "Principles of Flight (P.O.F.)", got its first bookings in France and Belgium, and after a couple of releases, it was recognized as a well established international trance act. Pierre and Remy were touring in parties and festivals all over the world. Remy started working on orchestration and film music. His work on video games and documentaries inspired POF's music which quickly became one of the most cutting edge trance projects in recent years merging hard-techno, psy-trance and classical orchestration. "Night Time Lullabies", their first album was released in 2007 on dutch label BooM! records, followed by "Chaos Opera" their second album in 2009 on south african label Timecode records, both albums were a success for both the critics and the public.
In 2008, Pierre felt the need to diversify his music and influences and started producing more laid back music under the name "Stu Altik". Mainly techno oriented, Stu Altik produced a sharp and intelligent music, perfectly fit for the dancefloor.
In 2010, Pierre and Remy joined again and decided to produce techno. Their experience in sound-production quickly led them to a first release, a couple of month later, on Phunk Investigation's label, Minatures. Contacted by Electric Rescue, they signed the greatly acclaimed " Disco Cat EP" on Skryptöm Records. Pierre and Remy have also worked with Alex D'Elia and Nihil Young, remixing their " Deception " Ep, and releasing a two part Ep on Frequenza records: "Pineapple EP part 1 & 2"

Pierre and Remy have played in numerous festivals, clubs and parties all over the world, including : Fusion Festival ( Germany ), Arcadia festival ( France ), Rainbow Serpent Festival ( Australia ), Prism Vortex Festival ( South Africa ), Life Festival ( Ireland ) and played in countries such as France, Spain, Belgium, Sweden, Swiss, Greece, Russia, South Africa, Australia, Netherlands, Portugal, Austria...
For promo, booking, licensing : contact@bus-records.com
Bus records N4 Ménainville 28200 Lutz en dunois France
www.bus-records.com
Mastered by Préférence Mastering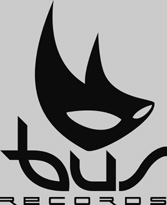 www.bus-records.com
myspace.com/busrecords