BUS016: Whats up in this world remix EP
Original Artist: Kick Bong
Remix Artist: Solead / D-sens&Eegor
Genre: Techouse / Techno
Cat. no.: BUS016
Format: Digital
Release Date: June the 18th, 2011
Bus records present a remix pack from renowned French psychedelic downbeat artist Kick Bong.
«Whats up in this world» was previously released on his third album «,Kind of imagination,» released on Cosmicleaf
Records and has been reworked by the infamous SOLEAD, and label manager D-sens teamed up with Australian dj
Eegor.
SOLEAD deliver a fresh tech house remix, groovy as hell and stamped by the Solead usual trademarked high class
production level. After the success of their previous work on Iboga records by remixing Miss Diamond dj «,Voodoo
girl,» Eegor and D-sens sat back together in the studio and worked on a groovy tribal tech house version of this tune,
phat and trippy it is spicing the sauce of this EP.

SOLEAD
Charles and Vincent are 2 producers from Paris. Their Solead project is a culmination of years of musical association.
From 2000 onwards, between them as separate projects they have produced 4 albums and more than 80 tracks,
establishing them as some of France's most respected electronic musicians. The Solead project was created to
combine their knowledge of electronic music production and to feed their love of music. Since beginning to work
together again, they have become a favourite of DJs worldwide with remixes from the likes of Beauty School (ex E.M.F
band), Deepchild, Moonbeam, Animaltek, and dancefloor stompers like 3rd Contact (released on Vitalic's label Citizen),
the "Mola" Ep played by Thomas Schumacher and Minilogue, and reaching the top of the charts with the remix they did
for Fingertwister of "I remember jah" on Chillosophy Music.
They are respected for the great diversity of their music from Techno & House to downtempo music. They have already
caught the attention of respected artist in a wide range of style : such as Vitalic and his label Citizen, John Digweed
(Giddy Down rmx on Transitions 3 compilation), Jamie Stevens from Infusion, Damian Lazarus, Minilogue, Monoroom,
Bloody Mary, Kasey Taylor, Boris Brejcha (who did a remix)...and labels such as Metroline Limited, Vapour,
Renaissance, Beef, Chillosophy Music, Subsonic, and of course Tree Hand Music, their own label. With many upcoming
releases and major festival gigs at events such as the Roskilde Festival in Denmark, they have performed live sets all
around the globe, in Europe, South Africa, North and South America, Asia & Australia- they are no doubt one of the
names to watch in 2009 and beyond.
Years of studio experience and musical association, sound engineering & design has combined together to make the
Solead one of the truely innovative acts of the global electronic music scene.

D-sens
Mat is a electronic music producer evolving accross few projects and monikers, D-sens, Passion Victim and Lunaspice.
Label Manager, Soundtrack maker for theatre, Artistic Director for Arcadia Festival. D-sens production where first
released on sub-machine's compilation "Chrome" and Daytime, following others labels like Open records [australia],
Beef rec [chezch], Iboga [DK], Pure perception [usa], VP rec [israel], Stargate rec [japan], Rococo rec [germany], Bus
rec [france]... And many others and upcoming... His productions,and unique dj style offered him to play over three
continents in countries like Australia, Japan, NZ, India, Asia, and over most of europe in clubs and festivals...

Eegor
Richard Blacker, aka Eegor, is one of Australia's longest-standing and most respected progressive/Tech DJs.
He has been into music since he was 6 years old, playing the likes of the violin, viola, cello, guitar and bass guitar… his
progression into DJing and electronic music production came along naturally. Having been influenced by years of
living-experience in the rapidly evolving worldwide electronic music scene, his passion for music has evolved to
become a diverse, deep-funk-tribal sound that has been recognised internationally for the past 16 years.
Eegor regularly finds his way onto the lineups of Australia's biggest festivals and events, such as The Rainbow Serpent
Festival, Earthdance, Tribeadelic NYE gatherings and Winter Solstice Gatherings Australia wide, leaving a lasting
impression on the crowd with his bass driven DJ sets! He has also taken his sound abroad, rocking places such as
Kophangan (Thailand), Delhi/Dharamsala (India),France,Austria and Tokyo/Okinawa (Japan) just to name a few.
Richie's unique sound and long-standing dedication to progressive/tech electronic music make him a vital part of the
Bus Records team, so make sure to keep watching for future developments from the Eegor studios!

DJ Feedback/Support :

Kasey Taylor // Vapour / Vapourise // Australia
Solead mix for me all the way.... Thanks!
Pena // Flow // Portugal
both tracks are great. solead is my fav but ful support on both. Thx
Tim Richards // Rekluse - Oosh - Flow Vinyl - Iboga - Curfew // New zealand
another quality release, thank you
Goetzlich // Switchbox / Beauty & the beat // Germany
Cool & sexy rhythms here. Both mixes are great. Thanks.
Darin Epsilon // Perspectives // USA
D-sens & Eegor remix sounds great, I like this! Thank you for sending.
Animaltek // Treibstoff // USA
driving trax, like d-sens&eegor remix, will play, thanks
Nori // Posivions // Japan
Sounds groovy, both for peak time set!!!
Karim Zidan // Zidan music // Canada
These are outstanding remixes! Kick Bong is a great track! I am supporting the Solead remix!
Brent // Thankyou City // Australia
2 Very solid remixes here! Hard to choose a favorite but Solead mix for me. Thanks Guys another wicked release :)
The Kaa // Tribal Vision records / Air Snare records // Lebanon
Amazing EP ! Both remix are great !
Adrien Fontaine // Bus rec / Unplug / Kromepressing // France
Really like the D-Sens & Eegor Rmx ;)
good flow guys. Cheers
Psychotrop/Amertume //neurobiotic records // France
great EP, groovy and sexy beats here !love both of them but will surely play the solead remix on my next set
one of the best Bus EP
Phil // Aden // France
Love both sides : the shake-your-booty-funky bass in Solead's rework is an instant favourite!
But the tribal tech version of D-Sens & Eeegor, extending the role of the voice sample is precious dancefloor weapon.
Full support for this top release by Bus! Bravo!
Boris / Rizbo // Stereo Organic // France
This new EP is hot, great work on both track : bassline, perc, voices, ... and for me D-Sens version is the best one.
For promo, booking, licensing : contact@bus-records.com
Bus records N4 Ménainville 28200 Lutz en dunois France
www.bus-records.com
Mastered by Préférence Mastering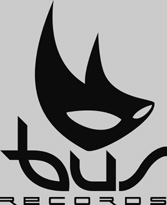 www.bus-records.com
myspace.com/busrecords