BUS015 // Rising Rage EP
Original Artist: Franck De Villeneuve
Remix Artist: Fiord / D-sens
Genre: Techno / Techouse
Cat. no.: BUS015
Format: Digital
Release Date: May the 5th, 2011
Bus records present a wonderful deep techno track from French artist Franck De Villeneuve remixed by famous New Zealanders FIORD and our own Bus rec manager D-sens.
Fiord deliver a fresh tech house hypnotizer reworking the groove and adding their subtle kiwi touch, while D-sens transform the deepness of the original by providing a main room techno stomper, three different approach that fit every styles of a dj mix and that will be played all summer for sure in festivals and clubs over the globe.
Franck De Villeneuve :
Artist oscillating between south of France and north of Spain, is DJ and composer of electronic music since the early 90s.
He have been producer and remixer on labels such as Lace recording, Miniatura, Da-Tarxx rec, Side-Fx, The Zone and now for Bus records. He has played DJ and live in numerous raves and clubs of Europe with famous artists like Ellen Allien, Miss Kittin, Paul Kalkbrenner, M.A.N.D.Y., Marc Romboy, Luke Slater, John Dahlback, Valentino Kanzyani, Steve Law aka Zen Paradox, Agoria, Clara Moto, MyMy, Juan Trip, Mlle Caro, Electric Rescue, Jonhatan Jewel, John Thomas, Marco Bailey, Djul'z, Angel Molina, Sergio Patricio (...).

FIORD :
Smoldering from the infamous Slowburning Studios at the bottom of the South Pacific this sultry electronic duo have been writing captivating beats and storming dance floors across the globe for the past 10 years. As Antix, brothers Barton and Hayden have toured the world, playing 100′s of live shows, mesmerizing audiences far and wide. With their alias FIORD, there is only one rule – "there are no rules". This kind of creative process is quite something, as FIORD unfolds, its sounds reek of a new approach, producing a textured timeless rhythm. Working with these outlaw ethics and a belief of always looking to the future, the results are turning heads. FIORD sounds have been in high demand seeing the boys headlining many of the big festivals of late. Their famed production has output a string of killer remixes and singles for top notch labels; Audio Therapy, Sprout, Global Underground, Curfew, Flow and eVapour8. And with support and high praise from all the top jocks the future is definitely moving fiord. The boys strongly believe that the beautiful surroundings and lifestyle of their home New Zealand is greatly influential and reflected in their work, and most would agree. Stay tuned.

D-sens :
Mat is a electronic music producer evolving accross few projects and monikers, D-sens, Passion Victim and Lunaspice. Label Manager, Soundtrack maker for theatre, Artistic Director for Arcadia Festival. D-sens production where first released on sub-machine's compilation "Chrome" and Daytime, following others labels like Open records [australia], Beef rec [chezch], Iboga [DK], Pure perception [usa], VP rec [israel], Stargate rec [japan], Rococo rec [germany], Bus rec [france]... And many others and upcoming... His productions,and unique dj style offered him to play over three continents in countries like Australia, Japan, NZ, India, Asia, and over most of europe in clubs and festivals...

DJ feedback

Jamie Stevens / infusion / chameleon recordings
Awesome! love the original and Fiord remix. full support, buddy! cheers :)
Michal Ruzicka / Dj Schwa / Beef Records - Checzh
Both Fiord and D-Sens remixes rock!
--
Fiord / Bedrock records – New zealand
Love the Original mix.. Such a beauty! D-sens mix is huge.. BAlls!!And Im happy with my Remix of coarse :)
---
Alex Nemec / Mirabilis rec – Slovenia
Fiord remix is huge! nice trippy stuff. in the bag for sure!
---
Pena / Flow rec - Portugal
great ep.already charted and full support on all trax
---
Nori / Posivision – Japan
Sounds great, Fiord rex is killa, best for peak time set!!
---
Joel Armstrong / Oosh – Flow - Dot Dot – Canada
Big fan of the Fiord Remix, will support.
---
Darin Epsilon / Perspectives - USA
Amazing promo! Liking all 3 mixes here. I'll chart for April.
---
Henri Hurtig / Cid inc - Mashtronic / Replug rec / Finland
Amazing package. Fiord delivers a solid remix like always and the original is great as well. Full support. Thanks!
---
Tim Richards / Rekluse - Oosh - Flow Vinyl - Iboga - Curfew / NZ
All about the Fiord mix for me!
---
Manuel Sofia (aka MOS) / Noizen / Argentina
Great EP! Original mix is amazing will be definitely playing! Fiord remix sounds very nice too! Thanks!
---
Rob Salmon / Fine Art rec - Yoshitoshi / USA
Great EP! Original mix is amazing will be definitely playing! Fiord remix sounds very nice too! Thanks!
And many more and very soon … YOU !!!
For promo, booking, licensing : contact@bus-records.com
Bus records N4 Ménainville 28200 Lutz en dunois France
www.bus-records.com
Mastered by Préférence Mastering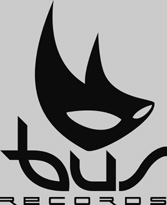 www.bus-records.com
myspace.com/busrecords